Lauren Hanon BA (Hons), LLB, BCL (McGill)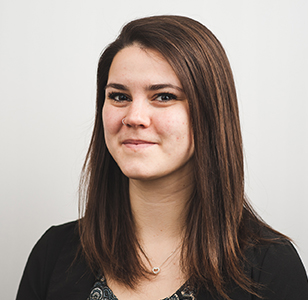 Lauren graduated from the University of Alberta in 2014 with a BA (Hons.) in Philosophy, and then graduated from the University of McGill Faculty of Law in 2017, earning an LLB and a BCL in a bilingual transsystemic environment. She completed her articles with the Government of Alberta in the unique role of legal researcher and political advisor.
As a Family Lawyer, Lauren strives to provide the best possible advice and advocacy for clients that respects and appreciates the unique needs and circumstances of each individual. She works with clients to find the right approach for them in handling legal disputes, and is always responsive to questions and concerns. Lauren is fluent in French and English.
In her spare time, Lauren enjoys being active in her community, and spending quality time with her family.