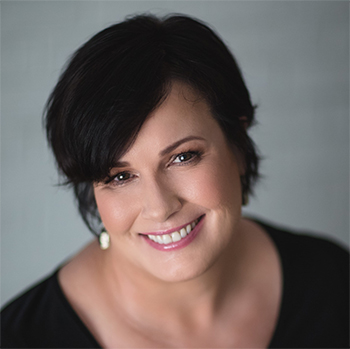 TRACY C. BROWN Edmonton Family & Divorce Lawyer
Experience at work Strategic Counsel for all your Family Law matters
Family Law is as much about managing the emotion and stress of family breakdown as it is about purely legal matters.
We provide counsel when you are under stress. We provide information and advice on your legal options and guide you through the process, whether an out-of-Court approach (negotiation, mediation, arbitration, judicial dispute resolution, parenting coordination, Collaborative Divorce) or in Court (claims, applications, hearings, trials).
We are passionate about providing personalized high quality Family Law services: divorce, custody & parenting, guardianship, parenting assessments, child support, spousal support, division of matrimonial property, disclosure of assets & debts, valuation of corporate assets, pension division, cohabitation agreements, pre-nuptial agreements, separation agreements, common-law property division, representing children.
Choosing the right Edmonton family lawyer for you
It is always a good idea to meet with a few lawyers before retaining a lawyer to assist with your family or divorce matter. Most family disputes are stressful, emotionally draining and costly. Choosing the right lawyer for you is important. There are many styles of  'lawyering' and many approaches to family disputes, and especially those involving children. Not every lawyer is the best fit for every case or every client. A consultation will enable both you and the lawyer to determine if it's a good fit.
Typically family & divorce lawyers in Alberta charge for consultations. At Brown Law Group our policy on consultations is that we charge the lawyer's hourly rate for one hour as a flat fee, regardless of the length of the consultation.
For us, a consultation is much more than a "meet and greet" event. We consider a consultation to be an initial "case assessment." We go through the pertinent history to understand the background and the nature of your legal problem. Our goal is to give you an overview of what the legal options will likely be for your situation (as much as this is possible with the information before us in a first meeting). We also try to identify any immediate risk factors or legal steps you should be aware of to protect your interests.
After a consultation there is no obligation to retain us. Similarly, we may decide after a consultation that your case is not a good fit for us. We often refer individuals seeking legal representation to other lawyers who may be more appropriate for their particular case. Read More
At Brown Law Group, we understand that the division of a family is an emotional and unsettling experience for all involved. That's why we work diligently to guide our clients through the divorce process in an informative and supportive way, overseeing the legal aspects of your case while guarding your best interests and advocating for the welfare of any family members who may be affected.
Whether you are just filing a statement of claim for a divorce, or you need help negotiating a child custody agreement, our Edmonton family lawyers can provide the knowledge and representation you require.
As experienced Edmonton family lawyers, our primary goal is to protect the people who are involved in a dissolving marriage, fighting to reduce the amount of pain, suffering, and unpredictability as much as possible.
In a nutshell? We want our clients to move forward with their lives under the best possible circumstances.
After your initial consultation (where we dive into the details of your specific case) your attorney will make all legal options available to you, so you can make an informed decision about which course of action you'd like to take.
If an amicable settlement cannot be reached, our attorneys are highly skilled and trained in Alberta family law, and will stand beside you as your case goes to trial. With our meticulous attention to detail, strong aptness for negotiating, and exceptional knack for defending the legal rights of our clients, we guarantee that you will receive compassionate and proficient representation when you choose to hire our team.
If you are confident that you will be moving forward with your divorce and that the possibility of reconciliation is non-existent, you will need to file a Statement of Claim for Divorce and Division of Matrimonial Property.
Of course, once you have hired one of our family lawyers in Edmonton, they will assist you with filing this form and ensuring it is completed correctly.
But when preparing for your divorce proceedings, it never hurts to be proactive. By gathering and listing your combined and separate property assets, debts, and supporting documentation, you make the process of moving forward with your case much easier.
Additionally, it is always recommended that you prepare a detailed report of your income, expenses, and any recent pay stubs, which your lawyer will require as they move forward with representing you.
Remember, the more information your Edmonton divorce attorney has, the quicker and more accurately they will be able to assess your legal options and guide you towards an ideal outcome.
One of the most common concerns we hear from our clients is how their divorce will impact their children, and how to best protect their children's mental health, well-being, and future needs. It's a given that the dissolvement of a marriage causes a lot of upset, and has the potential to turn even the most amicable of families against one another.
During the divorce process, all parties are exposed to tense and uneasy conditions. Thus, it's imperative that parents trust the recommendations of their family lawyer.
At Brown Law Group, we encourage all of our clients to take the following precautions:
Do not try to persuade your child(ren) to agree with one parent over the other
Do not expose your child(ren) to any hostility or anger you may feel toward their other parent
Do remind your child(ren) that both of their parents love them and will continue to so
Do reassure your child(ren) that the divorce is in no way their fault, and is not a result of anything they have done wrong
Do remember that it's normal for your child(ren) to struggle with difficult emotions during this time and encourage them to communicate their feelings often
Do look into therapy programs and other resources for your child(ren) if you feel that additional support would benefit them
And remember, our team of dedicated divorce lawyers in Edmonton are here to support you. If you need assistance finding additional supports and resources for your child(ren), we can help. We are always happy to connect our clients with local programs and organizations to ensure you receive all the support you need.
ARE YOU READY FOR DIVORCE?
Before making the decision to contact one of our family lawyers in Edmonton, it's important to be absolutely certain that this is the right course of action for you.
Many married individuals threaten divorce for the wrong reasons, including:
Hoping the threat of divorce will force their partner to change specific behaviors they are no longer happy with
Thinking that a divorce will end their frustrations or anger
Thinking a divorce is an easy solution to marriage of family issues
Wanting a specific outcome for themselves, without considering the ramifications for their children or others who will be impacted
Feeling intense frustration or anger, and making a rash decision in the heat of the moment
It's crucial that couples understand that in order for a divorce to be successful, both parties must be willing to disconnect their lives completely— legally, functionally, and emotionally. If you still have feelings of anger or resentment towards your partner, want to be taken seriously by your partner, or are hoping your partner will experience a change of heart, you are likely not ready divorce.
Remember, divorce does nothing except end a marriage. Only proceed with your divorce if you are ready to live your life separately, while respecting the rights of all parties involved and resolving any points of contention that no longer serve you.
IF YOU FEEL CONFIDENT THAT YOU REQUIRE LEGAL REPRESENTATION, CONTACT US TODAY. ONE OF OUR FRIENDLY, PROFESSIONAL ATTORNEYS WOULD BE HAPPY TO HELP YOU GET STARTED.
"Tracy is an awesome, results oriented lawyer. She is very knowledgeable, transparent and fair in nature. She and her team go above and beyond."
"I was so happy to find this lawyer. My case was very complicated and had cost me a lot of money over the years. Tracy was able to settle most of the issues without going to court and the other things we worked out I was so pleased. Keep it up at the Brown Law Group. You are awesome."
"Tracy is an excellent family law attorney. We have retained her services in a highly contentious parenting case, and are more than satisfied with the job she and her staff has done. We were cautious to hire a lawyer to begin with because of the costs and because of the reputations of many family law attorneys. We wanted someone who we could trust and who cared about our family. Tracy has gone above and beyond for us, and alleviated our reservations. Even though she is very busy (this comes with the territory, I think), she has always been responsive and makes herself available anytime we need her. She's done a great job in and out of court for us."
"Excellent lawyer, very smart and can get to the heart of the matters. She is exceptional and I recommend her highly in divorce and family matters."
"Tracy is tenacious, caring, and an excellent lawyer. She managed a complicated trial for me against an angry high conflict self-represented spouse who would not agree or cooperate at any level. Tracy took the entire burden of managing 10 years' worth of litigation and ended my personal nightmare. She personally cares about her clients. I would recommend her as she is not afraid of litigation, if that is your last alternative and you have someone belligerent who will not accept reasonable settlement proposals. Tracy is there to advocate for you and will go all the way with you and provide you with excellent representation."
"Tracy knows her stuff. She puts in the work catching up on my very complicated file. Correspondence is very fast and all the staff is extremely knowledgeable. Worth every penny. Best advice my old attorney ever gave me was to hire Tracy."
"Robyn did a wonderful job handling my case, she was very flexible and even met with me over the Christmas holidays. She was able to finalize my parenting /visitation issues very quickly and with the consent of my ex-husband."
"Tracy made me feel so secure. Stress has reduced so much since hiring Tracy and her team."
"Robyn has helped me with a very difficult, and very time-sensitive separation agreement. Robyn has been incredible! Communicative, organized, so very helpful. She is an amazing lawyer but also a very good person."
"I was so happy to find this lawyer. My case was very complicated and had cost me a lot of money over the years. Tracy was able to settle most of the issues without going to court and the other things we worked out I was so pleased. Keep it up at Brown Law Group. You are awesome."
"Tracy worked with my family through a very stressful situation. I now see my son again on a consistent basis because of the effort she put into my case."
"Very satisfied with Tracy's experience, constant communication, and QB Court delivery – it made every difference in my case and awarded me full shared parenting with a vindictive, controlling, false accusing opponent. The time/money put in 'could' be argued as over-detailed, but THAT is exactly what won my case and proved my evidence clearly/accurately to the presiding judge. The opposing lawyer did the exact opposite, saved their client's money, but was woefully unprepared and became overwhelmed with solid arguments and evidence. Even the judge was stopping the other lawyers' argument attempts because they were grasping at straws but listened intently to Tracy throughout. My complicated case was prepared and delivered by Tracy very effectively and I am so thankful.
"
Meet our edmonton family lawyers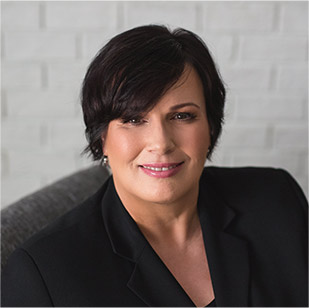 Tracy C. Brown Family & Divorce Lawyer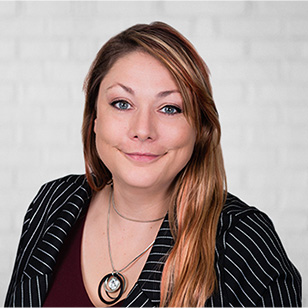 Robyn Smedstad Family & Divorce Lawyer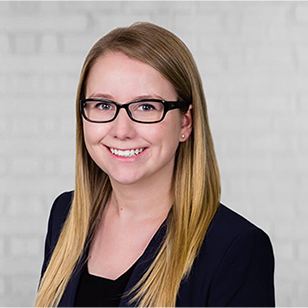 Kaitlyn Moore Family & Divorce Lawyer