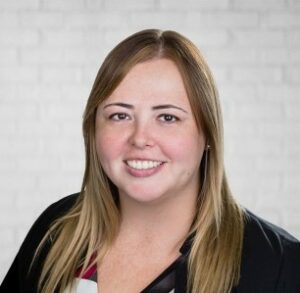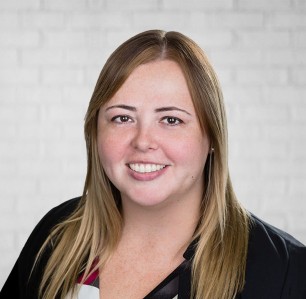 Ashley Cox B.Comm (Alberta), J.D. (Alberta)
Ashley was admitted to the Law Society of Alberta in 2013 after graduating from the University of Alberta with a Bachelor of Commerce in 2009 and Juris Doctor in 2012.
Ashley is dedicated to providing quality service in an efficient and attentive manner. She can help guide you through the separation and divorce process.
She has extensive experience in Family Law with an emphasis on divorce, child support, and Family property matters. Ashley has successfully appeared before the Provincial Court, Court of Queen's Bench, and Court of Appeal of Alberta. She has obtained many favourable results for clients in Judicial Dispute Resolutions, Early Intervention Case Conferences, Regular Chambers, Special Chambers, Interim Hearings, and at Trial.
In addition to the traditional retainer model, Ashley offers limited scope retainers and notary services. She can assist with contested divorces, uncontested divorces, negotiation, Family Law litigation, parenting matters, child support (including retroactive child support and interjurisdictional child support), spousal support, division of Family property, separation agreements, and step-parent adoptions.
Ashley is a sessional instructor at the University of Alberta Faculty of Law and also volunteers at the Edmonton Community Legal Centre in her spare time.
Select Training
Transforming Family Justice in Alberta, AFCC Alberta, Edmonton, March 16-17, 2023
Danger Assessment Training for Lawyers, Alberta Council of Women's Shelters, March 8, 2023
National Family Law Program, Federation of Law Societies, Whistler, July 25-28, 2022
Family Law Appeals, Legal Education Society of Alberta (LESA), Webinar, October 28, 2021
The Bill C-78 Divorce Act Changes: What you need to know, Department of Justice Canada, Webinar, February 25, 2021
Coercive Control and Family Violence, Legal Education Society of Alberta (LESA), Webinar, February 17, 2021
(Virtual) Cutting Edge Family Law SuperConference, Alberta Institute of Family Lawyers, Webinar, February 5, 2021
Family Law Update, Legal Education Society of Alberta (LESA), Webinar, November 20, 2020
Tax for Family Law Lawyers Part 1: Tax Concepts and Planning, Legal Education Society of Alberta (LESA), Webinar, July 21, 2020
Family Property Act, Legal Education Society of Alberta (LESA), Edmonton, November 22, 2019
Advanced Matrimonial Property, Legal Education Society of Alberta (LESA), Edmonton, September 27, 2018
Family Violence & the LGBTQ Community, Community Initiatives Against Family Violence (CIAFV), Edmonton, February 25, 2019
National Family Law Program, Federation of Law Societies, Vancouver, July 9-12, 2018
Family Law 25, Legal Education Society of Alberta (LESA), Edmonton, March 7, 2018
Custody and Access 2018, Legal Education Society of Alberta (LESA), Edmonton, March 6, 2018
Beyond Blended Families, Legal Education Society of Alberta (LESA), Edmonton, February 20, 2018
Business Issues in Family Law Matters, Legal Education Society of Alberta (LESA), Edmonton, January 17, 2018
Intersection of Family and Criminal Law, Legal Education Society of Alberta (LESA), Edmonton, March 18, 2017
Matrimonial Property 2017, Legal Education Society of Alberta (LESA), Edmonton, February 14, 2017
Family Law Trial Fundamentals, Legal Education Society of Alberta (LESA), Edmonton, November 22, 2016
National Family Law Program, Federation of Law Societies, St. John's, July 11-14, 2016
Family Law 25, Legal Education Society of Alberta (LESA), Edmonton, March 3, 2016
Advanced Child Support, Legal Education Society of Alberta (LESA), Edmonton, February 10, 2016
Domestic Contracts, Legal Education Society of Alberta (LESA), Edmonton, October 28, 2015
Family Law Secrets Exposed! SuperConference, Alberta Institute of Family Lawyers, Edmonton, June 25, 2015
Matrimonial Property Division, Legal Education Society of Alberta (LESA), Edmonton, January 20, 2015
Pensions, Legal Education Society of Alberta (LESA), Edmonton, October 23, 2014
National Family Law Program, Federation of Law Societies, Whistler, July 14-17, 2014
Unmarried & Unjust [Enrichment] SuperConference, Alberta Institute of Family Lawyers, Edmonton, November 29, 2012