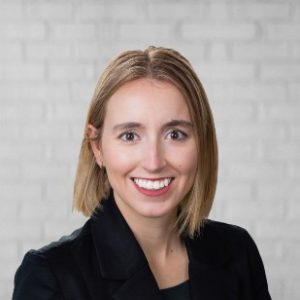 Rachelle Robin B.A. (Dalhousie), J.D. (Western Michigan) - Barrister & Solicitor
Rachelle was born and raised in Saskatchewan. She graduated from Dalhousie University in 2010 with a BA in Sociology and Social Anthropology with a minor in Law in Society. She earned her Juris Doctor (Cum Laude) from Western Michigan University Thomas M. Cooley Law School in 2014 with a concentration in Canadian Practice. Rachelle then returned to Edmonton where she obtained her Certificate of Qualification from the National Committee of Accreditation and completed her articles in Edmonton before being called to the bar in 2017.
Rachelle has worked in the area of Family Law for several years (including years as a legal assistant before being called to the Bar). She understands that family disputes can be difficult and works with clients to make their experience with the legal system easier. She strives to ensure clients understand their options and works with them to reach a solution that best suits their needs whether it be through out of Court methods or litigation (when appropriate).
In addition to the traditional retainer model, Rachelle offers Limited Scope Retainers or unbundling services as well as notarial services.
In her spare time Rachelle enjoys volunteering in her community, outdoor activities, hockey and spending time with her family.
rrobin@brownlawgroup.ca