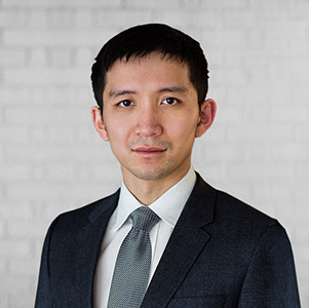 Jonathan Song B.A. Hon. (Alberta), J.D. (Toronto)
Jonathan was called to the Alberta Bar in 2010 and has primarily practiced Family Law for the last several years, including almost 5 years in Fort McMurray. He received his Juris Doctor from the University of Toronto in 2008, worked as a foreign legal trainee at a major Japanese law firm for a year and then returned to Alberta to do his Articles.
Jonathan is dedicated to providing the legal guidance and help that his clients need. He does his best to steer conflict away from litigation when that would best serve his client but will take disputes to Court when that would serve the client better. Like Tracy, Jonathan is not a "hired gun" in litigation and will not advise Court action before confirming that his client has a legally defensible position.
In addition to Family Law, Jonathan can also assist with Wills and Estates matters.
Outside of work, Jonathan enjoys various strenuous activities such as hiking, martial arts and rock climbing.
Languages: Mandarin Chinese, French
jsong@brownlawgroup.ca