Krystin Wang, J.D. (Sask)
Student-at-Law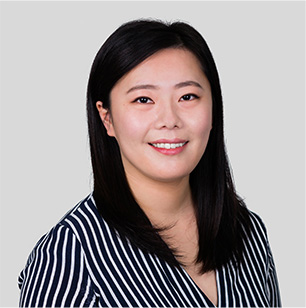 Krystin graduated from the University of Saskatchewan, receiving her Juris Doctor in 2018. Prior to attending Law School, Krystin attended the University of Manitoba pursuing a Bachelor of Science & Psychology degree. In 2017, Krystin worked as a summer student at a boutique criminal & personal injury law firm in Vancouver, B.C. where she regularly appeared before the Provincial Court of British Columbia and administrative tribunals with ICBC.
During her time in Law School, Krystin was an active volunteer serving as the Student Advocate and working in the Pro Bono Law Clinic, where she assisted low-income clients at administrative tribunal hearings, and appearing before the Provincial Court of Saskatchewan. She also volunteered with Legal Aid Saskatchewan's Saskatoon Mental Health Strategy Court and participated in the Clinical Intensive program at the Community Legal Assistance Services for Saskatoon Inner City (CLASSIC).
Krystin was born and raised in South Korea. Her family immigrated to Canada in 2008. She prides herself on her barista skills and ability to make the perfect foam. Krystin speaks fluent Korean.